Dr. Lindsey Forbes, C. Psych
Founder
Lindsey's current clinical services include learning/educational & career assessments, sport psychology coaching, and delivery of an exercise/mental health group intervention to help people to see exercise differently and to start to use exercise as a tool to enhance their mental health.
Lindsey completed her PhD in Clinical Psychology at Western University in 2008 and her 1-year residency at London Health Sciences Centre. She is a Registered Clinical & Rehabilitation Psychologist with the College of Psychologists of Ontario (#4686) with competency to work with children, adolescents, families and adults. She has worked in private practice since 2008 and established her own practice in 2011. She also holds an Adjunct Faculty appointment in the Department of Psychology at Western University and provides training and supervision for graduate students in clinical psychology.
Beyond work, she is a long-distance runner, having completed 2 olympic distance triathlons, 2 marathons, 3 30k races and multiple half marathons. Her experience as an athlete drove her to develop the performance enhancement portion of her practice, to help all athletes achieve even more.
Lindsey loves active, adventure travel having hiked the Inca Trail to Machu Picchu, gone paragliding in Oludeniz, Turkey and completed the 170Km Tour du Mont Blanc. She can usually be found on the move with her husband and 2 young kids.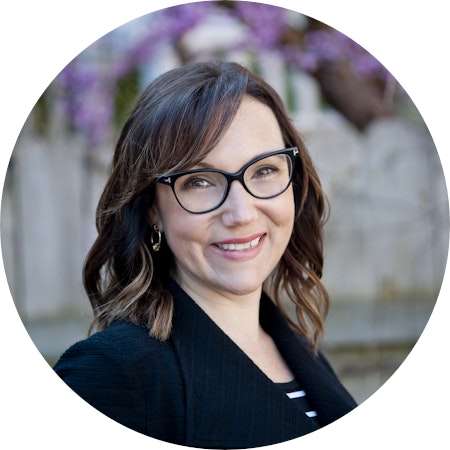 Contact
lindsey@drforbes.ca
Stephanie Nevill, M.A., C. Psych. Assoc.
Psychological Associate
Do you sometimes fear you're not good enough, that people won't like you, or that the worst will happen? Together, we can figure out how to quiet those fears. Do you find it's hard to describe your feelings, and that they tend to come out in an explosive ball of anxiety, frustration or sadness? Together, we can help you decode your emotions, and learn to better manage and express them so that your needs can be met. Did you know that you deserve to have your needs met? If not, we can work on that too! Whatever the issue is, we can work together to help improve the things that can be changed, and to better cope with things that can't.
My name is Stephanie, and I work with children, teens, and adults. In therapy, I often work with people struggling with depression, anxiety, and/or trauma-related disorders.
My goal is to help you overcome any self-limiting beliefs, experiences, and emotions that can interfere with your daily life, and prevent you from feeling good and achieving your goals. It may surprise you that this doesn't always involve just "talk-therapy" – I also find it's helpful to use art supplies, a sand tray with miniature figures, body movements, and/or visual imagery because, sometimes, I know there just aren't the right words to express what you're feeling.
Separate from therapy, I also conduct educational assessments to help people identify their strengths and weaknesses (we all have both!) at school or work. Then we can figure out how to use those strengths to help support any weaker skills, and I make suggestions that can help school, work, and/or career planning go a little more smoothly.
In both these services – therapy and educational assessment – I aim to make clients feel as comfortable and as safe as possible so that our work together is as effective as possible. I know the scariest step is often the first one you make to reach out for help. After that, you can exhale (at least a little bit), because you will have made a healthy choice in asking for support - and that's a huge step!
I completed my Master's degree at Western University and am a Registered Psychological Associate with the College of Psychologists of Ontario (CPO; #5260). I have been a Clinical Associate at the practice since September 2016.
Since 2005, I have been working with a specialized research team that focuses on trauma-related disorders, including PTSD, and I have also provided psychoeducational assessments in private practice since 2009.
In my free time, I enjoy travel and have visited places such as Costa Rica, Barcelona, Paris, and Switzerland. When I'm not travelling, I can be found in the kitchen experimenting with international recipes.
Contact
snevill@drforbes.ca
Sarah Ouellette, M. Sc., C.Psych.Assoc. (Supervised Practice)
Clinical Associate
Life didn't always seem to be this hard. You've always strived to do your best, but lately the fear of messing things up has overshadowed the excitement of trying something new, and you feel like a fraud for hiding your mistakes.
Or perhaps you're someone who is struggling in school. You're frustrated because your marks don't seem to reflect the effort you put into your work. You're struggling to learn course material, to pay attention in class, or to feel motivated to go to lectures.
Or maybe you have experienced something horrible and are struggling now to make sense of it. You feel stuck in the past and are confused by your own reactions.
You don't have to face these challenges alone. Through my assessment work, I help students identify barriers to academic achievement so that you can get the help and accommodations you need to perform at your best.
In my therapy work, I take an integrative approach, drawing from cognitive behavioural therapies, mindfulness, emotion-focused approaches, and therapeutic lifestyle factors, depending on the needs of my clients.
In our work together, I'll offer a compassionate and judgement-free environment to help you face your past experiences, cope with your current situation, and plan for a life where you can thrive.
I obtained my MSc in Clinical Psychology in 2015 at Western University, along with all required coursework and clinical training toward my PhD.
Currently, I am working under the joint supervision of Dr. Lindsey Forbes and Stephanie Nevill as I complete my supervised practice year to become fully registered as a Psychological Associate with the College of Psychologists of Ontario (CPO; Reg.# 10006292).
I provide individual therapy to teens and adults who are dealing with mood, anxiety, or trauma-related challenges. Additionally, I complete comprehensive psychoeducational assessments for students who are wondering whether a learning disability, attention deficit/hyperactivity disorder (ADHD), or mental health challenges may be getting in the way of their progress at school.
Contact
sarah@drforbes.ca
Suzanne Seah, M. Sc.
Clinical Associate & Psychometrist
*"Oh, I know that there'll be better days Oh, that sunshine 'bout to come my way May we never ever shed another tear for today 'Cause oh, I know that there'll be better days."*
Better Days by OneRepublic
When life feels tough, or when we hit a rough patch, sometimes what we seek is a little boost or leg up to help us face life's challenges.
As a Clinical Associate and Psychometrist in the practice, I provide psychoeducational assessments to individuals of all ages. I also co-developed our practice's very own Compass Rose career assessment, and regularly provide these assessments to high school and post-secondary students wanting to make an informed decision for post-secondary school, and adults wondering about a career change.
My hope is to work together with you and make your assessment day with us as positive and productive as possible. Most importantly, I hope to serve as a key facilitator to your journey of growth.
I hold a Master of Science degree in Clinical Psychology from Western University, and a Certificate in Conflict Management & Mediation from Conrad Grebel University College, University of Waterloo. I'm also certified in suicide first-aid. I have been with the practice since 2013, and have also worked in a variety of settings including the London Health Sciences Centre (Children's Hospital), Thames Valley District School Board, Fanshawe College, and the Wait-List Clinic, Canadian Mental Health Association (CMHA Middlesex).
I am influenced by wabi-sabi philosophy and existential-humanistic approaches to psychology. In my free time, you can usually find me experimenting with new recipes in my kitchen, dabbling in art and design, and enjoying music and food from around the world.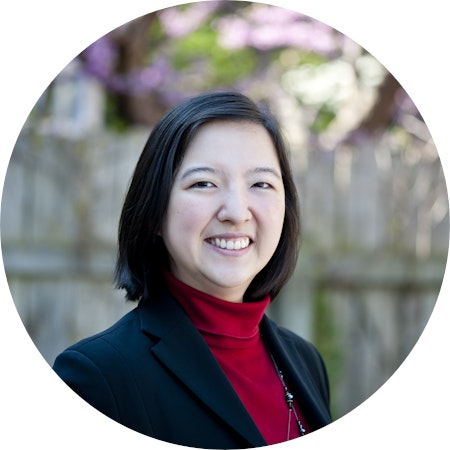 Contact
suzanne@drforbes.ca
Kayla Sapardanis, M.A., C.Psych.Associate (Supervised Practice)
Clinical Associate
I believe that people are capable of thriving when they are given an opportunity to share their story and learn about coping strategies that are right for them. Whether you're having difficulty balancing school, your job, relationships, or experiencing an internal struggle, it can be challenging to know how to relieve the pain and suffering or how to regain purpose and control over your life. My experience is that the process of counselling can be a powerful way to build understanding, hope, and resilience in the face of adversity.
I integrate a variety of theories in my approach to counselling such as cognitive behavioural therapy, mindfulness, emotion-focused therapy, and narrative therapy in order to compliment each person's unique story. I specialize in helping clients cope with a range of personal challenges including depression, anxiety, trauma, life transitions, learning difficulties, and relationship concerns. Ultimately, I work to help clients gain awareness about themselves and their suffering by providing counselling support in a safe space. Through this awareness, you will learn how to make positive changes to improve your daily functioning and relationships with yourself and others in your life.
I received my Master's of Counselling Psychology degree from Western University in 2017. I am currently completing my supervised practice year to become fully registered as a Psychological Associate with the College of Psychologists of Ontario (CPO #90004270).
In the practice, I work under the supervision of Stephanie Nevill, C.Psych.Associate (CPO #5270) and provide counselling and assessment services to children, teens and adults.
I am also employed with the Psychological Services Department at the Thames Valley District School Board (TVDSB), where I conduct psychoeducational assessments for children and adolescents to help inform student programming. At the practice, I provide assessment services to youth, as well as post-secondary students and adults. I view assessment services as a way to help clients understand their unique learning profile so that they can use their strengths to be successful and overcome learning challenges at school and in their daily lives.
Deciding to seek help is never easy and can sometimes feel scary or intimidating. My goal is to provide a safe and compassionate space for you to discover your potential and learn ways to help you thrive and flourish.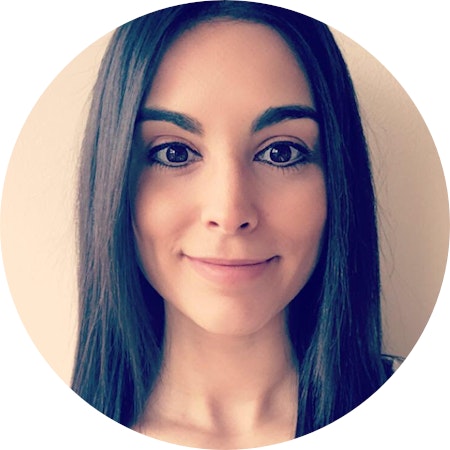 Contact
kayla@drforbes.ca
Dr. Pamela Corey , PhD, C. Psych.
Psychologist
At times, we all feel unsupported, unheard, and invalidated. Unaddressed, these feelings can fester and we can begin to feel anxious, alone, and depressed. I provide a non-judgmental, safe and secure environment for individuals to open up and process a range of feelings and experiences. I use an eclectic approach to treatment, combining cognitive behavioural therapy (CBT), dialectical behaviour therapy (DBT), and emotion-focused therapy (EFT). My approaches are tailored to meet the unique needs of each client.
When using an EFT approach, I work from a process-oriented perspective, meaning feelings are unpacked moment to moment in the session, and the past and present are connected to identify emotional triggers and unmet attachment needs. In my CBT and DBT work, I am skills-oriented, which involves specific strategies, homework, and psychoeducation.
I obtained my Ph.D. in Clinical and Counselling Psychology from the University of Toronto (OISE) in 2019. I am a Registered Psychologist with the College of Psychologists of Ontario (CPO Reg. 6802) in Clinical and Counselling Psychology, with adults and couples. I currently work part-time in the practice, offering therapy/counselling services to adults.
Contact
pam@drforbes.ca
Sarah Pyne, MA., CCC., Registered Psychotherapist (RP)
Clinical Associate
Sarah obtained her M.A. in Counselling Psychology from Western University in 2017. She is registered with the College of Psychotherapist of Ontario (CRPO) as a Registered Psychotherapist (RP; #006381) and holds the title of Certified Canadian Counsellor (CCC; #10000877) through the Canadian Counselling and Psychotherapy Association (CCPA).
Sarah is a part-time Associate in the practice, offering therapy services to children, youth, and families. She welcomes clients who would like support around anxiety, emotion regulation, life transitions, school/academic concerns, relationships/social difficulties, family conflicts/dynamics, anger/aggression, and executive functioning/life skills, among others. Sarah encourages parent(s) and guardian(s) to be involved in the service to enhance supports for the child/youth.
Outside of her role in the practice, Sarah is employed by the Thames Valley District School Board (TVDSB) as a School Support Counsellor, where she provides counselling to elementary students to address barriers to learning as well as support for relationship conflicts, emotion regulation difficulties, internalized and externalized behaviours, and mental health challenges.
She has experience in many local and national agencies, such as Vanier Children's Services, the Canadian Mental Health Association (CMHA), Big Brothers Big Sisters, Bell Let's Talk (Mental Health Campaign), First Episode Mood and Anxiety Program (FEMAP), and Merrymount Family Support and Crisis Centre. Sarah also has experience working at the lead children's mental health agency in Huron-Perth County (Huron-Perth Centre), where she provided therapy to children, youth and families.
In her spare time she enjoys spending time with family and friends, going for trail walks with her Black Lab puppy, baking and painting.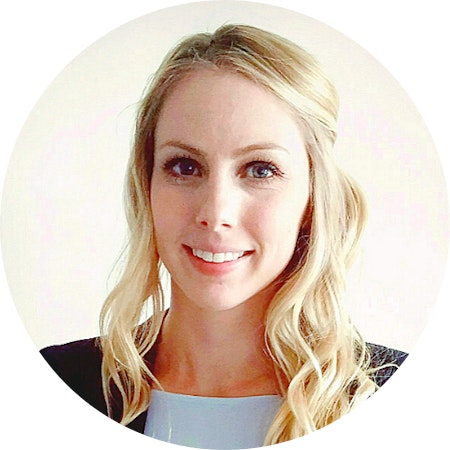 Contact
sarahp@drforbes.ca
Noam Binnoon-Erez, M.A. , School & Clinical Child Psychology
Clinical Associate
Noam received her Master's degree in School and Clinical Child Psychology from the Ontario Institute for Studies in Education (OISE) at the University of Toronto. She is in the process of completing her clinical training to become registered with the College of Psychologists of Ontario (CPO) as a Psychological Associate. Under Dr. Forbes' supervision, Noam provides assessment services to children, adolescents, and adults.
In addition to her work at the practice, Noam works for the Thames Valley District School Board (TVDSB) in the Psychological Services department, where she conducts psycho-educational assessments, provides counselling, and offers consultation services to school teams.
In addition to English, Noam is fluent in Hebrew. When not working, she likes to spend her time cooking, cross-stitching, and chasing around her two active boys.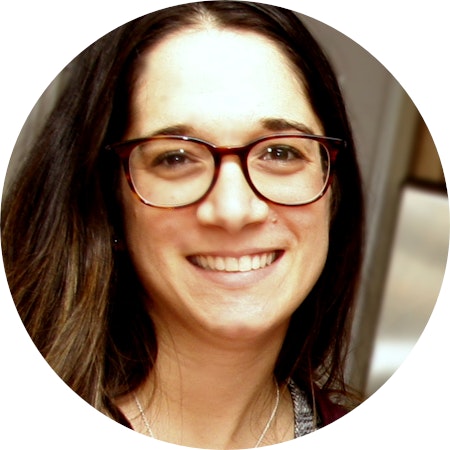 Contact
noam@drforbes.ca
Mary Ritchie, MSc., PhD Candidate
Summer 2021 Practicum Student
Mary is a PhD candidate in the Clinical Psychology program at Western University. She received her Master's in Forensic Psychology at Carleton University in 2016. As part of her clinical training, she has worked with adult forensic inpatients, as well as youth at an outpatient hopsital, residential treatment facility, and family court clinic. Mary will be completing an assessment practicum placement with Dr. Forbes & Associates in the summer of 2021 under the supervision of Sarah Ouellette, MSc. & Dr. Lindsey Forbes.